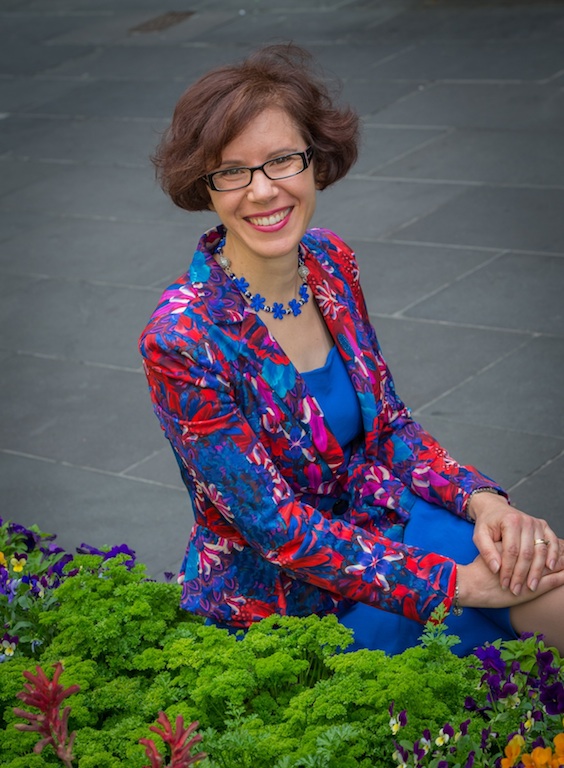 Call Louise D'Allura today on 0408 723 559 to discuss how we can help you improve your staff satisfaction and increase your bottom line.
Well Productivity® with Louise D'Allura
"The reality is people bring the stress of work-life home, and the stress of home-life to work." Louise D'Allura
Louise D'Allura's passion is WELL Productivity® – creatively supporting individuals and organisations to reduce everyday stressors, improve productivity, and change the way they approach their time, health and wellbeing in positive, empowering and mindful ways.
Louise is on a mission to educate people on the small changes that they can make both at work and at home that can make a massive difference to their productivity and wellbeing. She aims to teach practical strategies that individuals and organisations can implement immediately.
Through providing education, mentoring and coaching to individuals, small business owners and organisations in the areas of time management, energy management, organisational skills and healthy living skills, Louise has helped clients understand that creating systems and refining processes and strategies can improve efficiency and productivity, while positively impacting a person's life AND an organisation's bottom line.
"If employees are physically present but not mentally present are they functioning at capacity, or are the stress hormones calling the shots with poor strategic thinking, reasoning power, productivity and efficiency?" Louise D'Allura
Stop procrastinating and perfecting, and start doing
Louise has taken one of her favourite lessons from her signature WELL Productivity® program and is gifting to you the exact tools her clients receive and use.
If you're sick of saying "It's just a busy time. It will get better soon…" grab the Toolkit today to help you stop overthinking and worrying, get the to do's out of your head, build your confidence and discover the tools to help you say no, when it is needed.
Louise will share with you the tools to help you stop procrastinating and perfecting, and start doing.
admin
In this video Marie Forleo interviews Arianna Huffington about her book Thrive.  Filled with loads of gems in 17 minutes Ariana talks about how a health crisis was the catalyst to revisit definitions of success.  What did it really mean?
Her time turning inwards and thinking of the lessons her mother taught her she shares the wisdom in Thrive.
She talks about […]
admin
If you want to be more productive and think clearer, get your office organised! According to the Journal of Neuroscience, clutter actually inhibits the brain's ability to focus and process information. Researchers monitored task performance while mapping the brain's responses to organised and disorganised stimuli. The results showed that when your environment is cluttered, your brain's processing power decreases, as it […]
admin
If you're finding it a struggle to remember all the things you've got to do, here are some tips to help get these to do's out of your head and into a system!
1) Write it down
Have too much to remember in any given day? As soon as you remember something needs to be done, write it down.
2) Keep your to […]
"Louise's well researched and high energy presentation to over 350 educators in January 2013 enabled our cluster of schools to move forward with some clear and agreed sets of practices and goals for the year ahead. As current educators we face many complexities including the demands of curriculum and educational reform on top of the high level challenges of directing positive student improvement. Louise was able to not only demonstrate her understanding of these issues through well researched investigations but also offer educators solution-focused suggestions on managing their personal health and time in order to meet the demands of their work environment. Louise had this audience captivated as she reminded them of their value to the community and the importance of the work they carry out and how to improve longevity and enjoyment in a profession they love but is sometimes extremely taxing. Louise's practical and immediately actionable suggestions remain something that we continue to reflect back on and embed."
Click edit button to change this code.